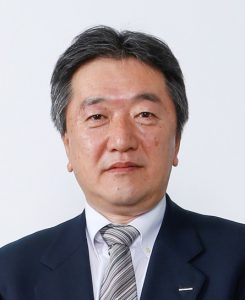 June 1, 2018
On May 31, I was elected president of the Public Relations Society of Japan (PRSJ) by the Ordinary General Meeting as well as an extraordinary meeting of the Board of Directors held on that day. It is an honor to preside over this historic society in the lead-up to its 40th anniversary in 2020—the same year as the Tokyo Olympic and Paralympic Games. I look forward to devoting all my efforts as President to furthering public relations while firmly upholding the traditions and safeguarding the information resources that the society has developed over the years.
PRSJ was established in 1980 with the fundamental objective of advancing public relations capabilities in Japan and is the largest community serving communications professionals in the country. Our members include not only PR agencies but also a broad range of companies, organizations, and individuals across all sectors. All of them are engaging in activities under the common slogan, "For the further benefit of public relations."
A particularly notable contribution in this regard is the PR Planner Certification program, Japan's only PR-related qualification, which is organized by the PRSJ. Since the program's inception in 2008, the program has produced more than 2,400 Certified PR Planners in 2017.
In recent years, social issues in Japan have become more complex and the media landscape is always evolving. More than ever, public relations must be in tune with the world of today and the social mission of public relations continues to gain prominence.
PRSJ will continue to work to advance PR capabilities, striving to further the quality of public relations. We will also work tirelessly to live up to society's trust in what the organization stands for. I firmly believe that it is our duty as PR persons to engage in activities that contribute to the public interest.
Kazunori Azeyanagi
President
Public Relations Society of Japan